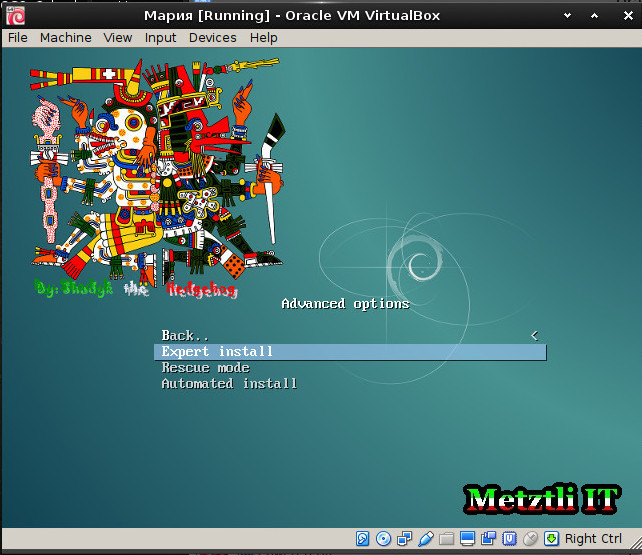 It is our pleasure to release our first alpha release of Reiser4, new Software Format Release Number (SFRN) 4.0.1, Installer for Debian GNU/Linux 8 (Jessie)! Although we have previously worked on a Reiser4 -enabled cutting edge Debian Sid (i.e., Unstable), making available a more stable release allows us to focus more on the quality of the modifications than in keeping up with cutting edge fast pace of development.
Go ahead, keep an open mind, and give a try to our Reiser4 -enabled Debian Jessie netboot ISO image Installer. Reiser4 filesystem on your cloud or bare metal servers will increase operational efficiency serving small files in large scale scenarios. Of course, we recommend making frequent backups as this superb filesystem is still experimental.
We provide fee-based assistance for your evaluations in proof-of-concept (PoC) and/or deployment scenarios.
Notwithstanding, the netboot image we make available is completely free for you to use -- however you desire -- as our work is based all on free and open source software (FOSS). You may download our Reiser4 -enabled Debian Jessie neboot installer ISO image from our site or from our Source Forge repository.
For an overview of a minimal Reiser4 -enabled Debian installation procedure, please peruse our blog entries at:
МАРИЯ: REISER4 SFRN 4.0.1 PARTITIONING FROM REISER4-ENABLED DEBIAN-INSTALLER (D-I) MENU
SELECTING A REISER4-PATCHED LINUX KERNEL FROM REISER4-ENABLED DEBIAN-INSTALLER (D-I) MENU
We hope you will appreciate the high performance - relative to other filesystems - of Reiser4 SFRN 4.0.1 on Debian. From LWN's article, Reiser4 and kernel inclusion:
Reiser4 includes a "wandering log" mechanism which provides journaling capability without the need for a separate journal. The ability to perform multi-step transactions is built into the filesystem, though not yet completely exposed to user space. Multi-stream files (including file-like access to file metadata) are supported, though this feature is turned off for the moment as well. A flexible plugin architecture makes it easy to add new features (such as encryption, compression, different formats, etc.) to the filesystem.
The underlying vision is one where the filesystem implements the entire namespace used by the system; everything truly is a file. In the innovative and futuristic design of this filesystem, applications like relational database managers need not exist; such tasks will be handled in the filesystem itself.
For additional information, please read: Reiser4 Main Page