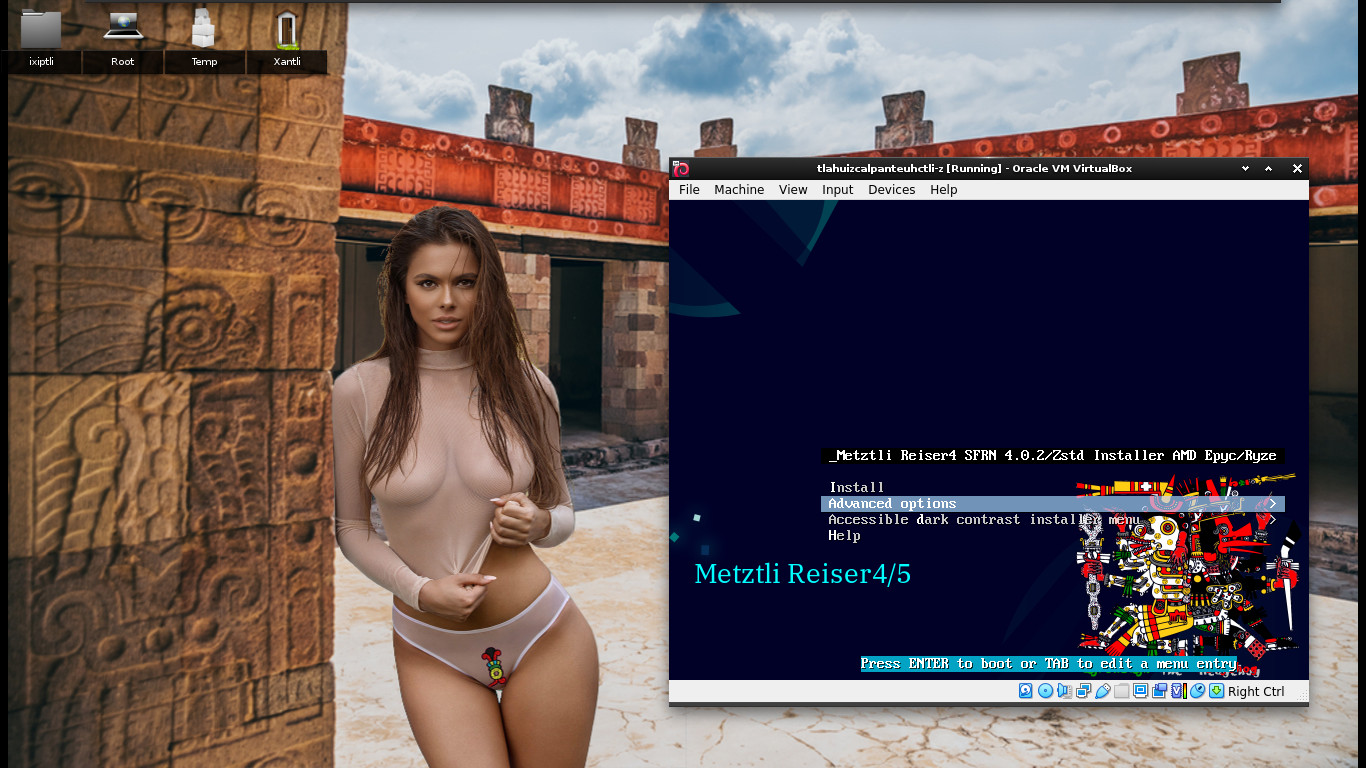 Care to give it a spin? Download at no cost:
(netboot image refreshed on April 13, 2021)
Metztli Reiser4, Software Framework Release Number (SFRN) 4.0.2, Debian 11, Bullseye. : SHA256SUM
Once downloaded, image can be 'burned' to USB device as:
dd if=metztli-reiser4.iso of=/dev/sdb bs=4M; sync
(CAREFUL: device at /dev/sdb will be rewritten)
NO IMPLICIT NOR EXPLICIT WARRANTIES.